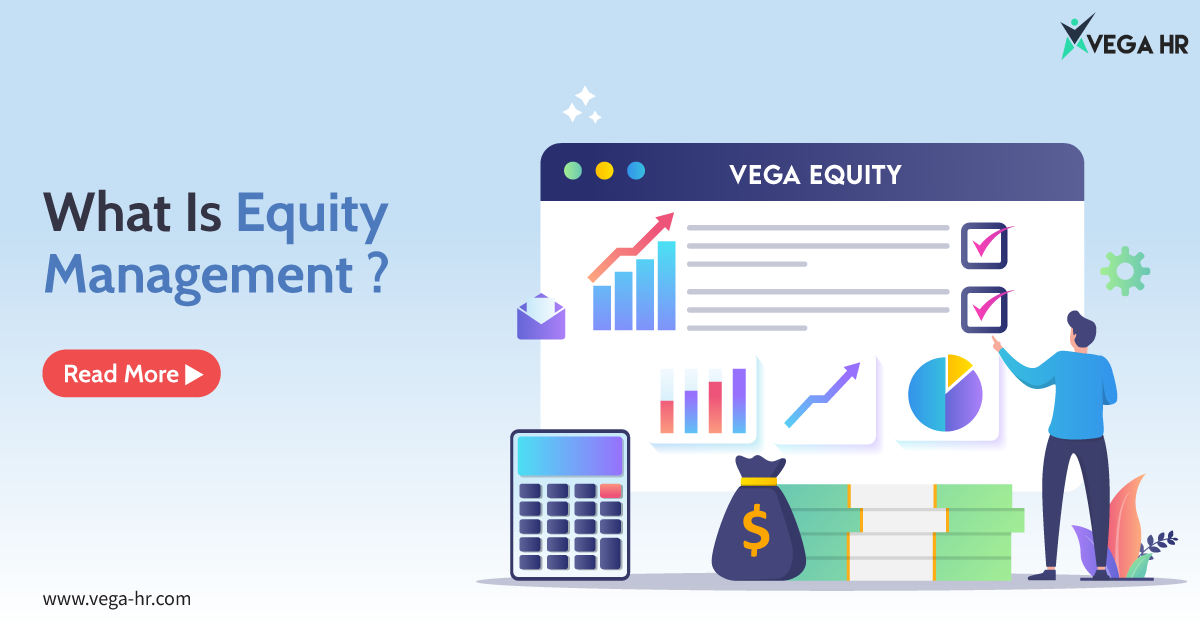 Introduction
We spend a lot of time talking to private companies, from traditional decision-makers like owners, founders, and CFOs to essential influencers like HR managers. But no matter who we speak with, one of the most significant pain points we continue to hear is the difficulty of managing equity.
Equity has gotten incredibly complicated and therefore inaccessible to owners, investors, and employees. If it were simpler and easier to issue grants and control, it would be far more appreciated and valuable to all involved. With this idea in mind, we came up with this blog to dig more about this discipline to help businesses with their unique preferences and situational requirements.
What is Equity Management?
The company's equity represents the amount of money the owners of an organization would have if they dissolved their businesses by selling their assets and waving off their liabilities. Equity management is the process by which an organization tracks and manages the company's ownership concerning stakeholders.
This may seem simple for start-ups and small companies when there are only one or two owners. Still, the info and maintenance can get complex once an organization raises capital and takes on more shareholders or investors. This introduces the need such as manage changes in shareholdings, collate information on new investors, engage and communicate with stakeholders, and keep records and documents from board and meetings.
Equity management encompasses everyone's experience. Let'sLet's take a look at the entire process.

Role of Equity Administrators
Equity administrators are the backbone of equity management and are responsible for handling the entire equity management systems and processes that corporations have in place. They are responsible for these areas:
Shareholder Management
It's common that the more you learn about something, the more you want to invest in it. This philosophy applies to potential investors, employees, or current shareholders. A considerable portion of equity management lies within updating shareholders on the latest material information. Data can be disseminated in various ways, including quarterly reports, annual meetings, public announcements, emails, etc. The only requirement is that the information is available to everyone simultaneously–this avoids potential insider trading.
Tracking Organizations Equity Transactions
Another one of the major tasks that equity administrators must take on is tracking all the shares of the company issued to investors–who have been allocated shares, who have sold shares, etc. You should register this information in a safe place for future review and reference.
Cap Table Management
Stock, convertible notes, equity grants, warrants, and bonds. The process of recording all these securities and who owns them is considered cap table management. A cap table is a business evolution similar to a balance sheet except with different elements. Cap tables will generally include info such as shareholder info, rights to purchase equity, and the like–whereas balance sheets display assets and liabilities.
Pillars of equity management
Let's navigate through the three core pillars of effective equity management and explore some practical actions that executives can take to get it right from the start.
1. Data transparency
Effective equity management kickstarts with access to information. Is your CFO able to share info on, for instance, the size of the organization's employee option pool? Sometimes these choices are deliberate, but sometimes they stem from a lack of information that can affect even ''owners'' of a company's cap table. Making equity transparent and accessible is a crucial ingredient of a strategy that genuinely empowers employees.
2. Create resources
Too many organizations make announcements about employees' options and think the job is done. This will not engage employees and risks undermining some of the advantages of share options, like talent attraction and retention, in the first place. The most effective companies carefully explain more technical terms related to equity plans to employees. Moreover, resources that demonstrate what ownership stakes mean, potentially in ''worst-case'', ''average'' and ''best-case'' scenarios, can give teams more context regarding how their ownership may fluctuate over time.
3. Seek out advice
Executives and Start-up founders can leverage their networks of external investors and fellow founders for thoughts on equity, compensation, and ownership. Which other start-ups lately launched in your next key market? How did they manage employee equity? Consider, too, critical third parties: which law firms and accountants are highly regarded when managing equity?
Why do Companies Need an Equity Management Platform?
Equity management isn't as easy as updating the cap table—it encompasses various people, processes, and tasks. Equity management can become even more complicated as your company scale, and you continue to raise more money.
That'sThat's why using one streamlined equity management platform like Vega Equity can help. It is a single equity management platform simplifying tedious (yet time-consuming) tasks, such as - getting approvals from board members, granting cap table access, running liquidity events, sending investor updates, and more.
Utilizing an Equity Management platform can help organizations with: -

An equity management platform assists you to stay organized, so you can spend less on paperwork and more time attracting new investors.
With one single platform, all your equity and liquidity info is connected and automatically updated, saving you time and money as you grow.
It helps you manage the annual budgets by monitoring the budgeted figures and comparing them with the actual revenue/cost.
Employees and investors can accept electronic securities, track vesting schedules, model their potential tax obligation, and exercise options in one central location.
It also helps you measure key performance indicators (KPIs) by capturing specific data and converting it into valuable metrics that can be measured and reported in easily digestible charts and dashboards.
Conclusion
Numerous aspects of equity management have been discussed. This article has given you a robust fundamental understanding of equity management and its significance to your organization's success. If you're pondering on equity or initiating to build your company's equity plan right now, an equity management platform like Vega Equity can assist. Learn how Vega Equity can help you save time, support your stakeholders, and quickly onboard new investors.