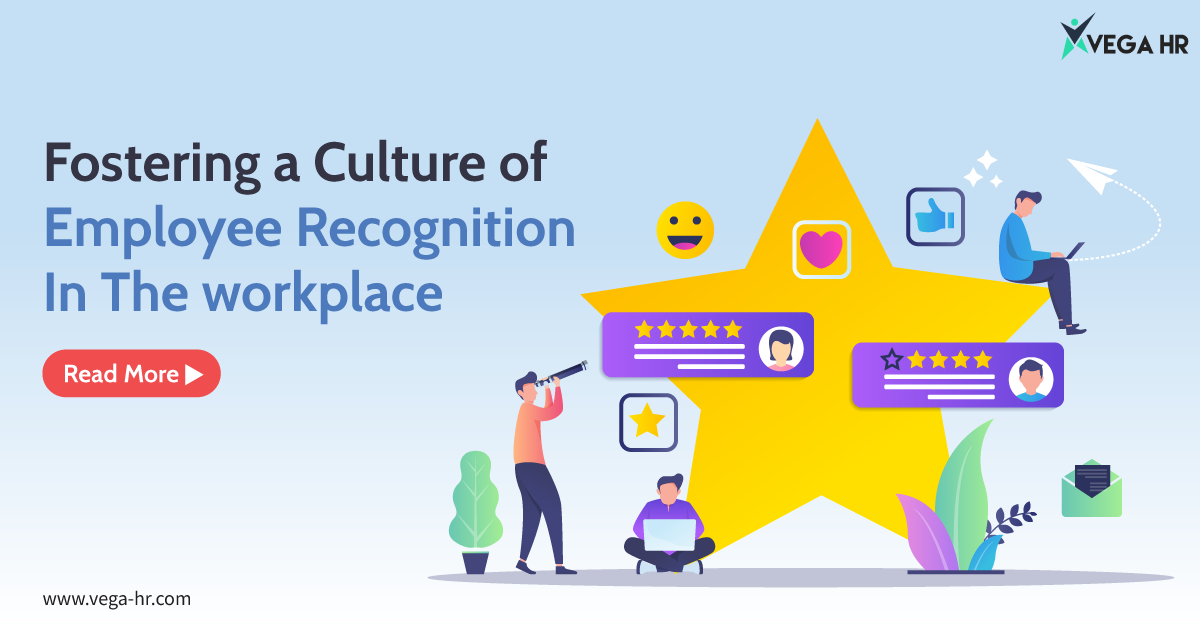 Introduction
In today's hyper-competitive work environment, the organizations with the winning edge are the ones that have the best-trained and perfectly-skilled staff. However, even the top employees can't perform well when they're not motivated enough. That is the reason why employee recognition in the workplace has to be an intuitive part of any company's culture.
Employee recognition is no longer an HR program anymore in companies. Presently, as the war to retain talent escalates, an organization's focus on valuing its employees has become much more critical than ever. It is more about curating an experience and making them feel valued and relevant rather than just rewarding utilizing available standard tools like quarterly all-hands meetings, giving hard cash, etc. A culture of recognition promotes exemplary contribution and gives due respect and recognition to the assistance, collaboration, and support during the journey. It encourages an environment of respect, mutual trust, and recognition of the end and the means. Here in this blog, we'll explore the potential consequences of a lack of employee recognition, benefits, and some practical ways to recognize and get your team on track.
The Outcomes of Feeling Unappreciated at Work
When employee recognition is not the norm, it can have a negative impact on your organization's culture and performance. Here are two ways it could have an effect:
A less engaged, less productive workforce
If people do not feel seen, valued, or recognized by other employees or employers, they are least motivated to put their best foot forward. This can be reflected in the quality of their work or their overall attitude towards other stakeholders and employees. A study found that 49% of employees hadn't even received a "thank you" from their boss during the pandemic. While stressful and uncertain times indeed call for even more dedication to support and employee recognition, making it a regular practice is a good idea, too.
Higher employee turnover
Unrecognized employees may even leave their jobs. According to a study, an overwhelming 2/3rd of people are willing to leave their jobs if they consider it unappreciated. Knowing the costs of training a new employee to replace a veteran who knows your processes inside out—the resources and time needed are reason enough to strive for valued, happy employees. Considering, it also can benefit your company's reputation and overall talent acquisition initiatives.
Some Main Benefits Of Employee Recognition:
Make employees happier
Happy employees are more productive. Being recognized offers your staff the feeling of job mastery and a perfect fit for their role and the organization. Acknowledgment can also enhance loyalty, improve productivity, and promote collaboration. Additionally, the workplace should be an environment where positive reinforcement is encouraged and constructive feedback is embraced.
Improve employee retention
Hiring your staff only marks the foundation of the employee cycle. Next, you need to train, motivate them to perform, develop, and eventually, keep them. So, how do you keep your organization's most valued asset? The answer is– incentive programs. Employee retention is the capability of a company to retain its employees. Employee rewards and recognition are positive approaches to retaining your staff. One instance can be financial incentives such as bonuses, raises, and stock options. Employee recognition gifts will also work – for instance, a token of appreciation for every five years of service or a gift card from their favorite store. Incentive programs like employee recognition in the workplace are one of the best ways to show employee appreciation to keep them motivated and staying.
Foster a culture of self-improvement
Another advantage of employee recognition in the organization is that it can be the beginning of cultivating a culture of self-improvement. One of the prime ways for staff recognition is to offer them opportunities to make themselves better and learn at what they do. To take it a step ahead, it will also be crucial to incentivize learning – reward those employees who have taken the time to focus on self-improvement.
The Most Effective Ways to Recognize Employees
Many organizations have employee recognition programs in place. However, even in these companies, you often hear employees make complaints about their work not being appreciated. Because it's not always about what you do, but how you do it. This also goes with employee recognition in the workplace. You should not just recognize your employees, but you should do it in a more personal manner, the way you would want to be acknowledged in your job role. Look at some ways to get you going by recognizing your employees' hard work:
Employee Appreciations
It's always preferable to praise your top employees before their co-workers because it can boost their confidence. Not only that, your employees will give their best to get recognized, knowing that you're an appreciative employer. You can have town hall ceremonies for your team's impeccable performers. Also don't forget to celebrate work anniversaries, birthdays, new additions to the family, and other noteworthy life occasions. Always be sure that employee recognition in the workplace does not have to be complex or expensive programs. Because the smallest of gestures can have the biggest of impacts.
Coupons
Want to say thank you for putting in a few extra hours on a tight schedule? You don't need to open the can of worms; that is a monetary incentive to say thank you. Instead, consider giving a coupon card to a coffee shop, movie tickets, scratch tickets, or other universally-accepted gifts that will let employees know you appreciate them while giving them a reason to have some fun. These tokens of appreciation also prove something true—that is, you recognize their hard work and contribution to the organization. It's a fun and thoughtful reward.
Encourage peer-to-peer recognition
Recognition is excellent coming from a manager or the executive level, but it's also appreciated when it comes from peers. The best way is to get everyone involved with the recognition process and offer your team ample opportunity and upliftment to recognize one another. This could be as simple as inscribing a card or nominating someone to be an employee of the week. It's true that, when everyone gets involved, everyone is invested in the process.
Final Thoughts
There are numerous ways to put employee recognition in the workplace into action; but, it all begins with an organization's culture. A perfect employee recognition program starts with having an organizational culture that advocates recognition for top performers. This can be the foundation for continuous employee development, solid staff engagement, and retention strategy for the future. Vega HR HRMS software offers employee rewards, recognition, and incentive program that employees love to utilize. It personalized recognition to match the individual requirements of the employee. With Vega HR, employees can earn monetary benefits points and redeem them into their favorite UPI wallet or Bank Transfer. It is a robust program that results in higher employee engagement and lowers voluntary turnover. It is perfect for mid to large companies. Book a session to know more about our R&R offerings.